Telephone and fax integration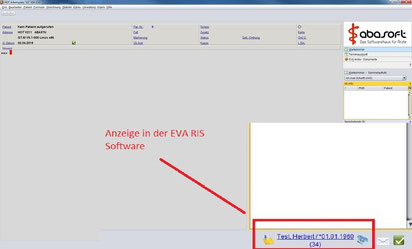 Phone integration
Fast and precise work is particularly important in today's applications. It is necessary to have and recognize all the information at a glance.
That's why Abasoft offers telephony integration via a TAPI interface. Depending on the phone number, you can immediately see who's calling and continue working with this information as quickly as possible.
Fax integration

Faxing made easy! With our own EVA-RIS fax, you can receive and send faxes simply and easily. Finished findings can be sent from EVA with just one click. Using our clear fax list, you can call up orders directly and send them to other recipients. EVA-RIS Fax offers you a fully automatic and reliable fax transmission via ISDN or ALLIP. With our fax printer you can also use the EVA-RIS fax with other programs.